INNOVATIVE SMT-EQUIPMENT BY GLOBAL EXPERTS
WE SUPPLY STATE-OF-THE-ART SYSTEMS AND PROCESS SOLUTIONS FOR YOUR ELECTRONIC PRODUCTION.
Create customer account
Enter company data and contact details so that you are registered.
Create Quote list
Put machines, spare parts or configurations 
in the Quote listing.
Receive offer

After successful  registration immediate receive an offer with your company data! 
If we have any questions we will contact you immediately
Find the right Equipment
Our offer starts from attractive pre-configured SMT machines - up to individually configured custom machines.
Fast & Efficient  
Reduce costs and time by using synergy potentials and modern technology.  A better way to buy machines. 
Made by SASinno-VennTek
Our new fully automatic SMT Splicing System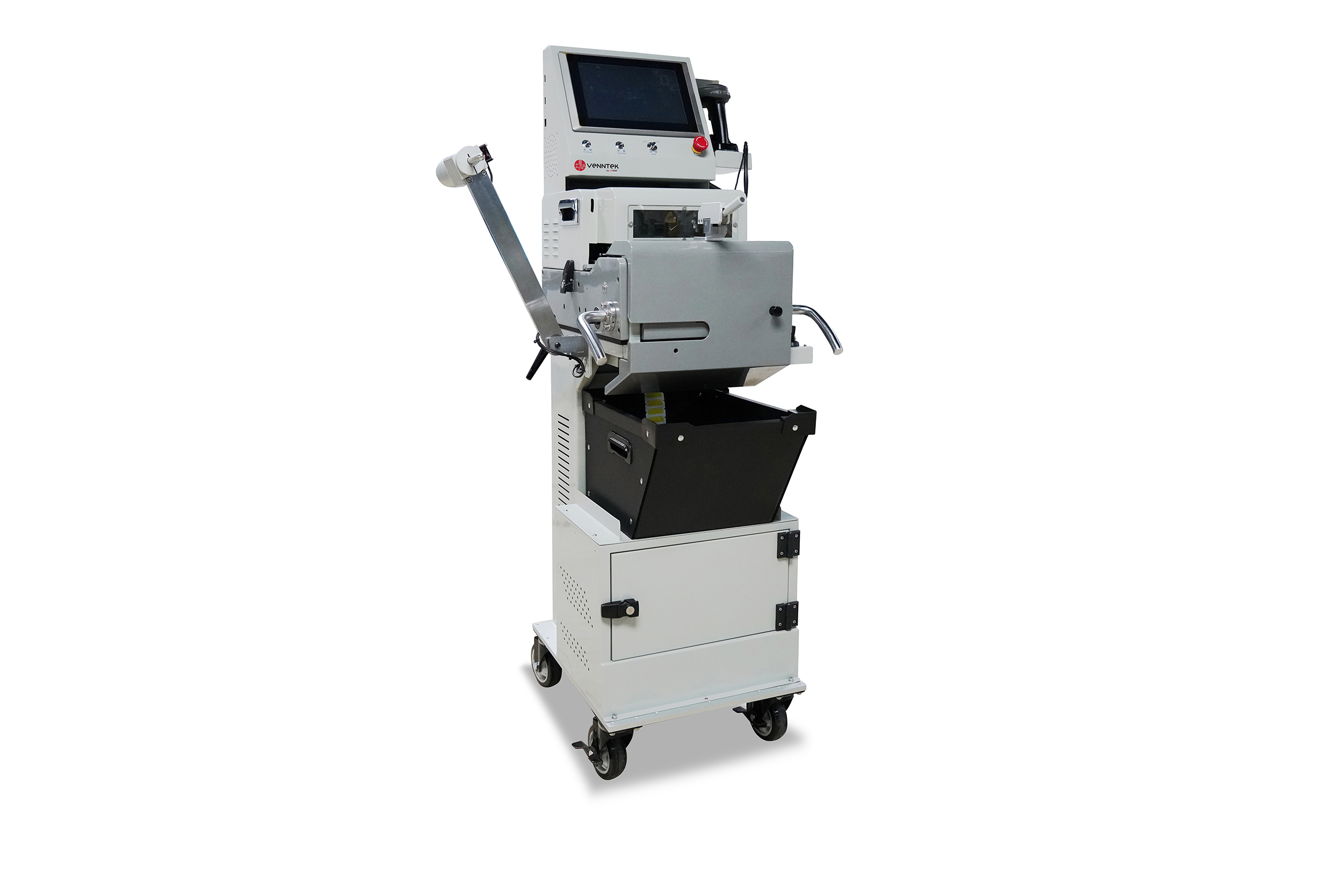 Process-safe SMT-Reels taping 
precise splicing of 8, 12, 16 and 24 mm reels
- unique full automatic SMT Splicing system
- Engineering Made by SASinno-VennTek
- Automatic belt width adjustment 8, 12, 16, 24 mm
- Empty belt detection by camera system
- supports SMT paper and plastic belts (blister)
- reel-up function
- electrical rolling assistance for ergonomic transport
- PC with touch screen
IMMEDIATELY AVAILABLE SMT MACHINES
Preconfigured stock equipment directly ex-works Germany
Interesting Categories
Our TOP-Categories for your reference
Premium Products
Interesting Products for your Electronic Manufacturing process
Our Customers Reviews
We are glad to have so many positive replies on our daily work
I would like to say many thanks for the professionalism and the smooth execution of our project with the company allSMT. As promised the Machine was explained and we received many practical Informations.
VennTek SMT Screen Printer / Germany
Very good that we have found a alternative supplier for our consumables.

Very friendly, fast delivery  & Quality Products
Special SMT Splice Tapes / Austria
Thank you for the quick support.
Machine downtime is always very bad.
Next time we will request your service directly.  Top reaction time!!!

ASM Siplace / Netherlands
Competent and very helpful although we did not buy the machine from you.
Thank you and from now on you are our
first- stop! 
EKRA Screen Printer / Poland
The small Reflow Systems are exactly what we were looking for. Simple, functional and can run in a building that was actually intended only as a office. 

Reflow Soldering System easyFlow / Hungary
Unbelievable how many splice tapes you have in your Portfolio. Thank you for the great advice. The sample brochure was very helpful and the order is on its way. :-) 

SMT Splicing Tapes / Germany