Line concepts for PCB THT assembly and automation
Automated THT placement:
Automatic assembly of THT (conventional) components with is a method of manufacturing electronic devices that uses automated equipment to place and solder components onto a printed circuit board (PCB). This process typically uses a machine to pick up the components and place them on the PCB, after which the component is attached to the PCB using a soldering process.
THT assembly is typically used for electronic devices that require large or heavy components or components with high power requirements. The through-hole technique provides a strong mechanical and electrical connection suitable for high power devices such as power supplies or motors.
An automated THT assembly line typically includes several machines working together to assemble the electronic device. These may include:

Automatic component placement machine: this machine is designed to pick up and place the components on the PCB. It usually uses a vision system and robotic arm to accurately locate and insert the components.
Soldering Equipment: This machine uses heat and solder to attach the components to the PCB. It usually uses a wave soldering or selective soldering process to ensure that the components are electrival securely attached to the PCB.

Cleaning machine: This machine removes excess flux and residue from the PCB†

Automatic Optical Inspection (AOI) machine: This machine uses advanced cameras and software to inspect the PCB for defects or errors in component placement and soldering†and ensures that the PCB is clean and ready for final assembly.
An automated THT assembly line offers several advantages compared to manual assembly, such as increased speed and efficiency, improved accuracy and repeatability, and a reduction in human error. It can also handle high density and large size PCBs.
Overall, automated THT assembly is an advanced manufacturing process that uses sophisticated equipment and software to produce high-quality electronic devices with minimal human intervention. It enables companies to increase their production yields, reduce costs and improve the overall quality of the electronic devices they produce.
***Our basic systems are available to you at any time in our Demo Centre in Monschau / Germany***

Samples of our THT/AI Assembly Total-Line-Solutions
Planning and manufacturing competence from A to Z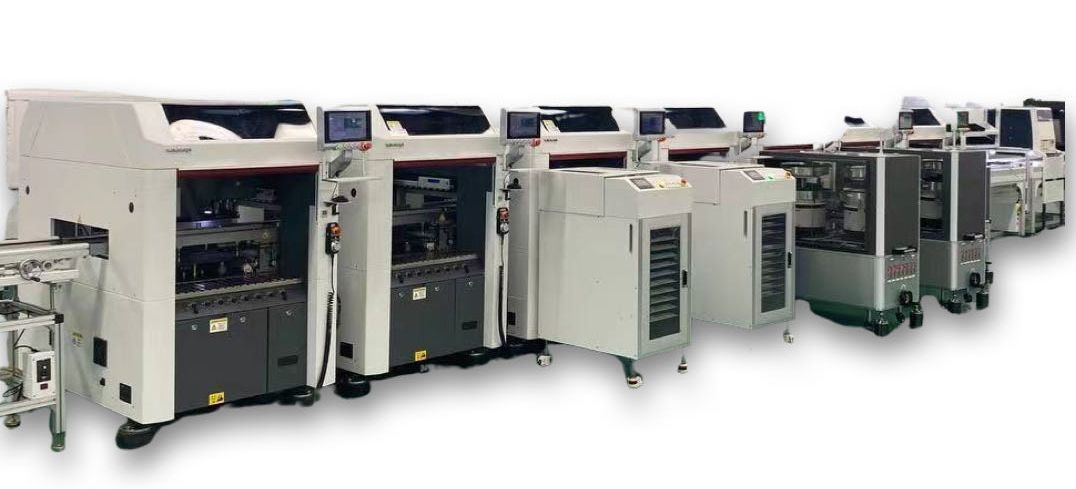 Your partner for high-speed processes, also in THT AI Applications
More performance and functionality in increasingly smaller spaces. As a long-term partner of the automotive and electronics industries, we know the industry requirements and respond with high-performance placement robots.
Your solution partner for THT AI Placement Systems.††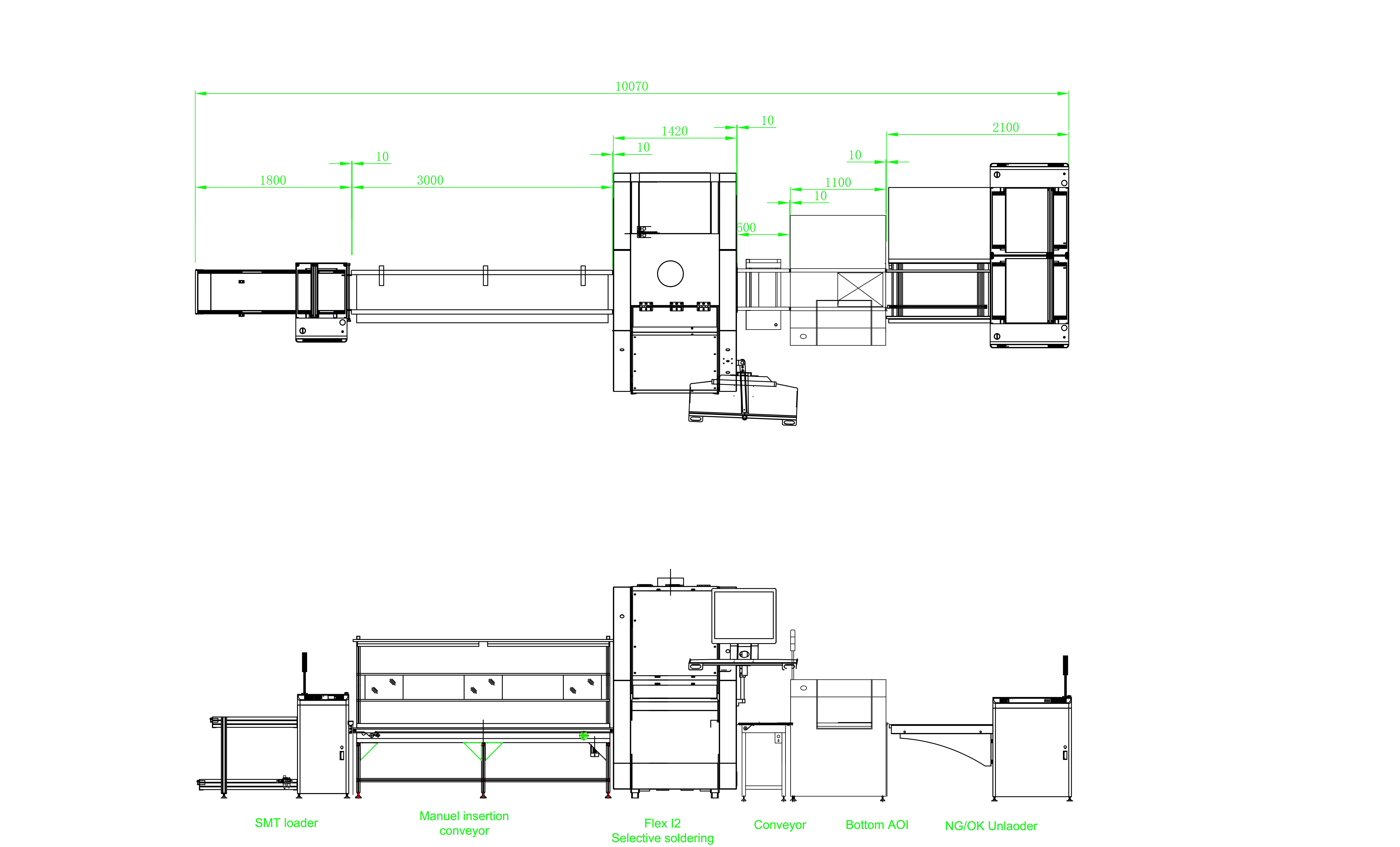 Full Process Schematic
Individual planning & consulting. Everything from one source.
---